In December 2017, the Lake Hopatcong Historical Museum received word from the daughter of Elizabeth Cooper Moore that her mother had passed away at age 97. She may not be well known today, but eighty years earlier "Bette Cooper" was a household name.
In September 1937, headlines across America read "Queen of Beauty Quits Her Throne," "Miss America Spurns Beauty Contest Awards," and "Miss America in Hiding." To this day there is still debate over what happened when a young woman competing as Miss Bertrand Island was named Miss America on September 11, 1937. The Associated Press listed the event as the tenth biggest story of the year (the Hindenburg disaster was number one).  Many articles have covered the incident and it received fresh attention last fall with the publication of the novel "The Night She Won Miss America," which the author admits was inspired by the events that took place in Atlantic City in 1937.
The modern American beauty pageant took shape in the early 20th century as America's concept of swimming attire began to change. In 1921 Atlantic City businessmen, looking for an event to entice tourists to stay past Labor Day, happened upon the idea of a bathing beauty pageant.  Nine girls competed – three from New Jersey and six from surrounding states.  A carnival atmosphere surrounded the event.  There were fireworks and a decorated float was towed in from the ocean carrying "King Neptune" (portrayed by Hopatcong's own Hudson Maxim) who would crown the winner.  So as not to offend public morals, the contest was just one event in an elaborate week-long festival that included sports, automobile races, and orchestra and choir competitions.  Stressing that the contestants were youthful and wholesome, the Miss America Pageant developed a concept that would continue as the contest became increasingly popular and attracted more competitors in the years that followed.
Following the success of the Atlantic City contest, beauty pageants became popular summer events across the country during the 1920s and 1930s. Lake Hopatcong was no exception, holding its first pageant at Nolan's Point in 1924. From 1927 until World War II, beauty pageants proved to be one of Bertrand Island Park's most successful promotions.  Young women representing various parts of the lake and even some hotels competed for local titles such as Miss Northwood, Miss Castle Edward, and Miss Nolan's Point.  Bertrand Island Park conducted one of these contests, and the winner would then compete against winners of the other local pageants for a chance to be crowned Miss Lake Hopatcong.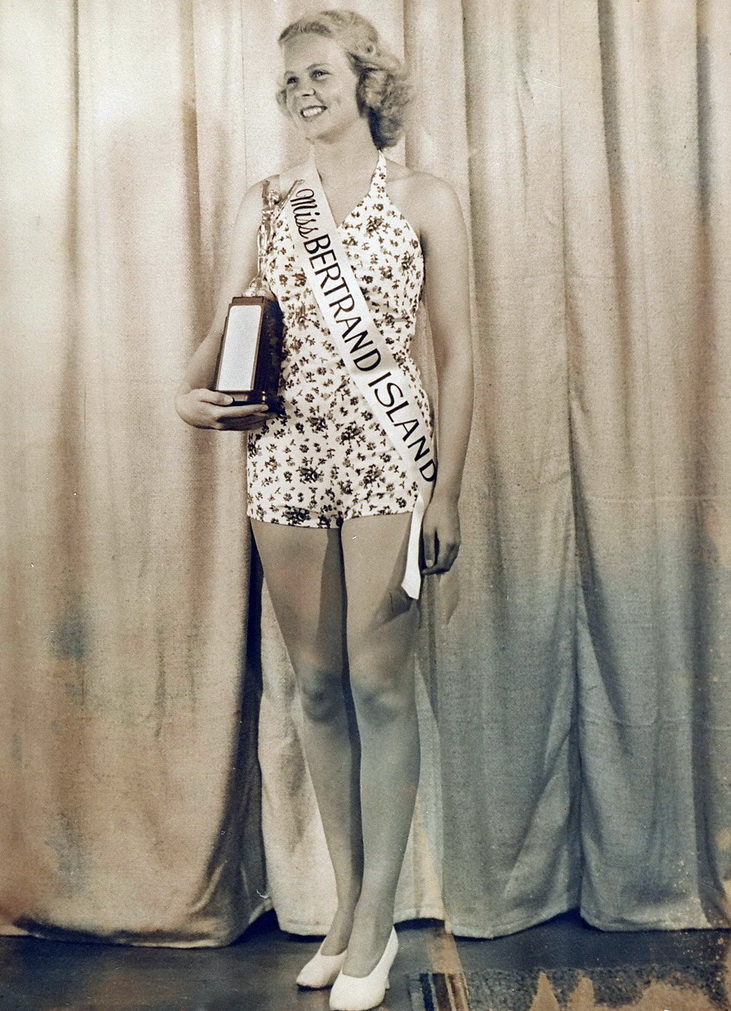 During the early years of the Miss America Pageant organizations throughout the country, including Bertrand Island Park, were sanctioned to hold contests and send winners directly to Atlantic City. The Miss Lake Hopatcong champion advanced straight to the Miss America Pageant, with travel costs paid by the park.  For purposes of publicity she competed as Miss Bertrand Island.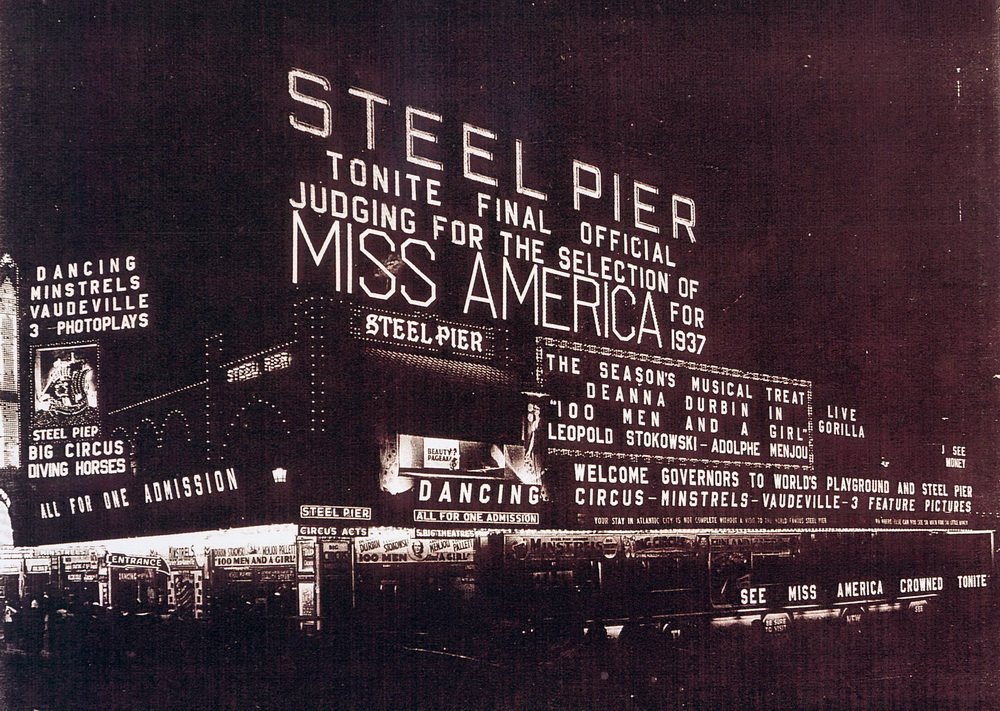 Following a third place finish in 1936, 17-year-old Bette Cooper of Hackettstown won the Miss Bertrand Island Pageant in July 1937 and was named Miss Lake Hopatcong in August. She traveled to Atlantic City with her parents in September to compete in the six-day Miss America competition.  On September 10, 1937, the Philadelphia Inquirer reported that some 250,000 turned out to view the 48 Miss America contestants being wheeled along the boardwalk in the annual parade. As the competition unfolded that week, Bette Cooper attracted attention by winning the evening gown category and finishing as runner-up "Most Popular and Charming Young Lady."  When Miss Bertrand Island was named Miss America on Saturday night reporters rushed to find out where this island was located. Newspapers were attracted to Bette's completely unpretentious approach.  The Cumberland Evening Times report was typical of the coverage she received.  "Unplucked eyebrows, mighty little makeup, a simple, girlish coiffure, a winsome, unsophisticated smile – fresh, unspoiled beauty carried 17-year old Bette Cooper of Hackettstown, N.J. to the title of 'Miss America' at the Atlantic City national contest and proved to the world that radiant charm flourishes in America's small towns," the paper reported.  Bette's timing in being named Miss America coincided with a period when America had a love affair with underdogs as it suffered through the Great Depression.  While Bette was being crowned an undersized thoroughbred named Seabiscuit was also winning hearts around the country.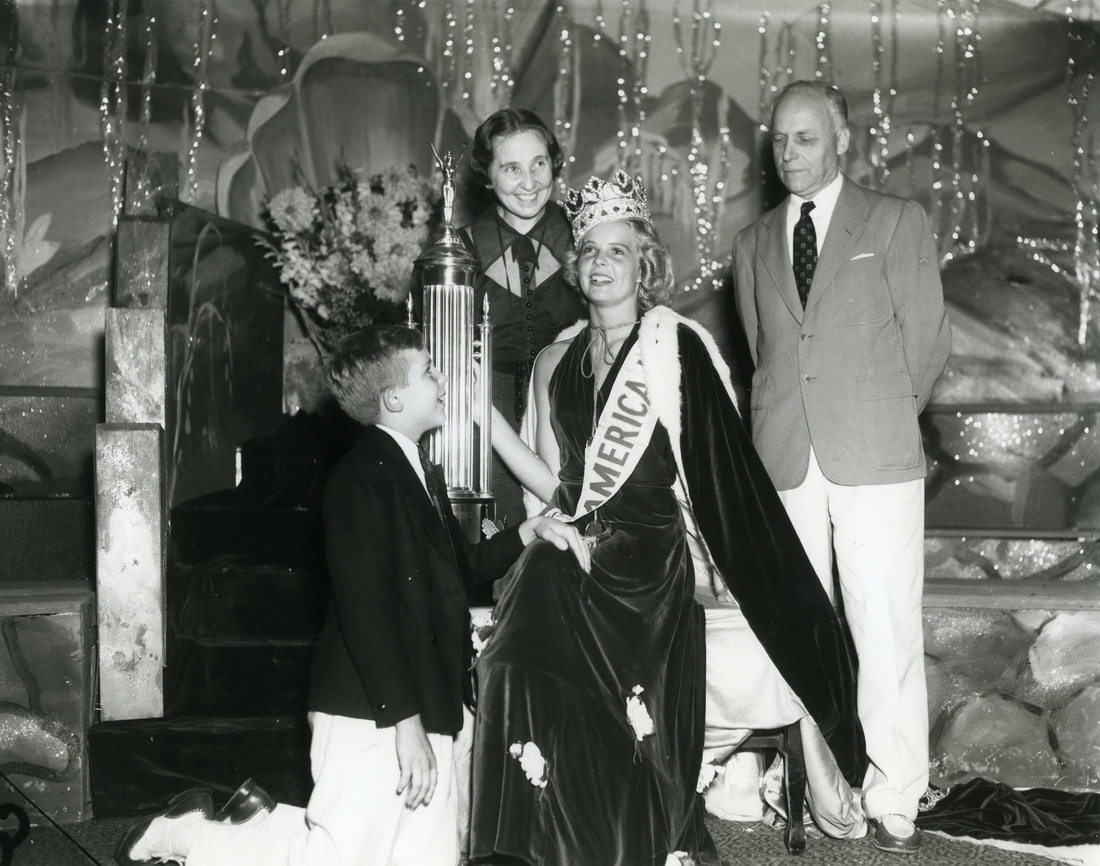 Shortly after winning the pageant, things started to unravel for Bette. She had a cold the week of the pageant, had lost weight, and was probably dehydrated.  Not having expected to win, she was unprepared for the responsibility it entailed and was immediately overwhelmed by the requests for photos, interviews, and appearances that were expected of her.  The press went wild when Bette did not show up for festivities the day after being named Miss America.  News services reported that she had run off with her 22 year-old male chaperone and ran photos showing the empty throne.  Bette's chaperone and his friends did help her out of her hotel and, after hiding on an offshore boat, drove her back to Hackettstown.  When the dust settled, Bette and her family demanded and received a less rigorous schedule.  She did not accept the prizes that accompanied the crown – a vaudeville contract, a five-day personal appearance on the Steel Pier at $400 per day (quite a sum of money during the Depression), and a Hollywood screen test.
Over the years many myths have endured about Bette Cooper. It has been written that she entered the Miss Bertrand Island contest on a lark and that was the reason she was unprepared for what followed.  While she and her parents clearly did not fully understand what was expected of Miss America, Bette certainly intended to enter the pageant just as she had the year before.  Understandably, actually winning Miss America was a bit overwhelming for a 17-year-old high school student. It was also repeated that Bette "ran off" with her chaperone.  While she did ask him to spirit her out of the hotel and they were smitten with each other at the time, they would remain just friends over the years, having shared a moment in time.  (Incidentally, the concept of having a young male chaperone accompany each contestant ended with the 1937 pageant.)
It has also been erroneously written that Bette renounced or abdicated the title or was removed by pageant officials. In fact, she is still recognized by the Miss America organization as the 1937 winner. She made appearances that year as Miss America helping promote New Jersey's dairy industry, appearing in the American Legion Parade in New York City, and more.  Bette returned to Bertrand Island in August 1938 to crown the new Miss Lake Hopatcong and made joint appearances with subsequent Miss America winners, including at the 1939 World's Fair.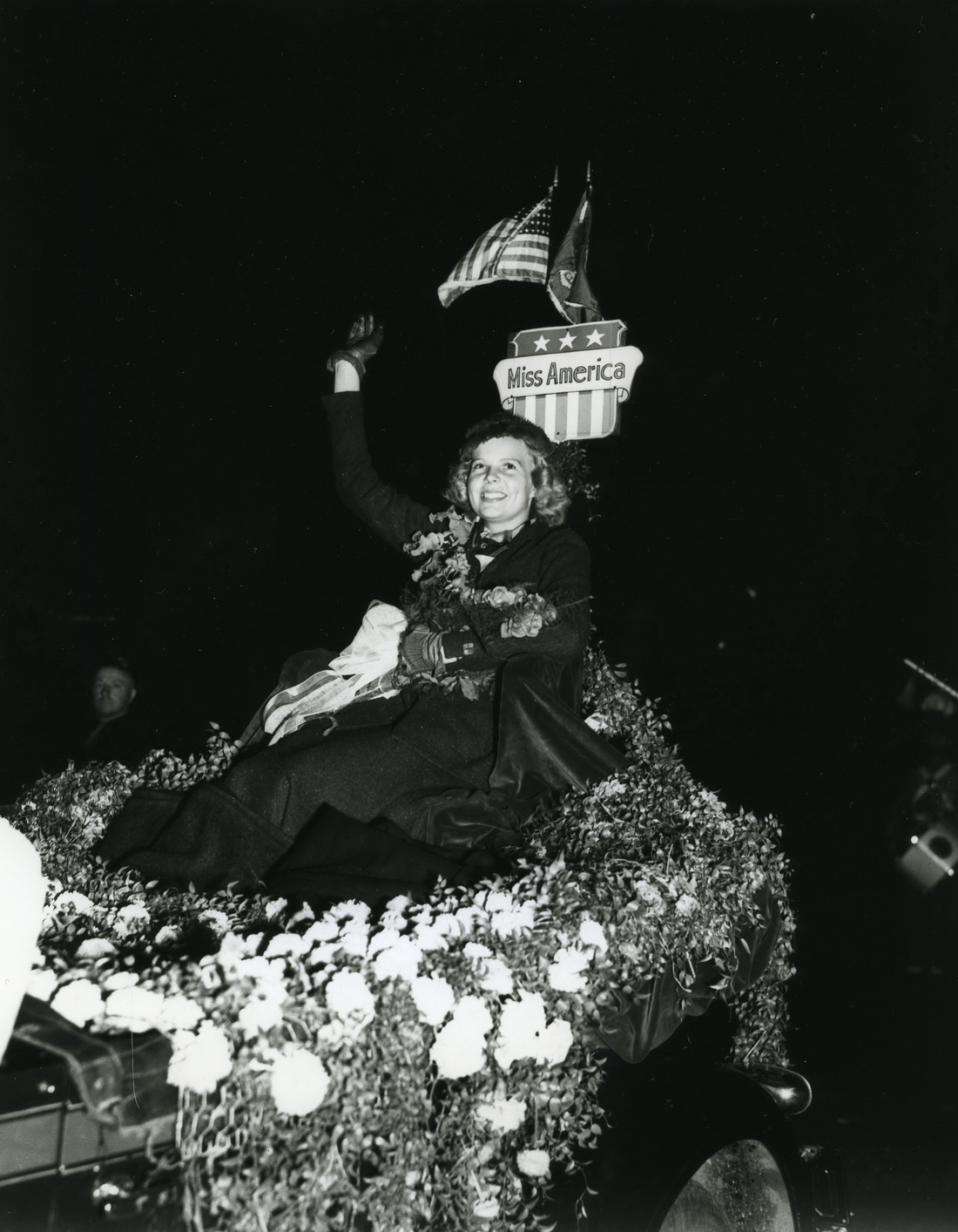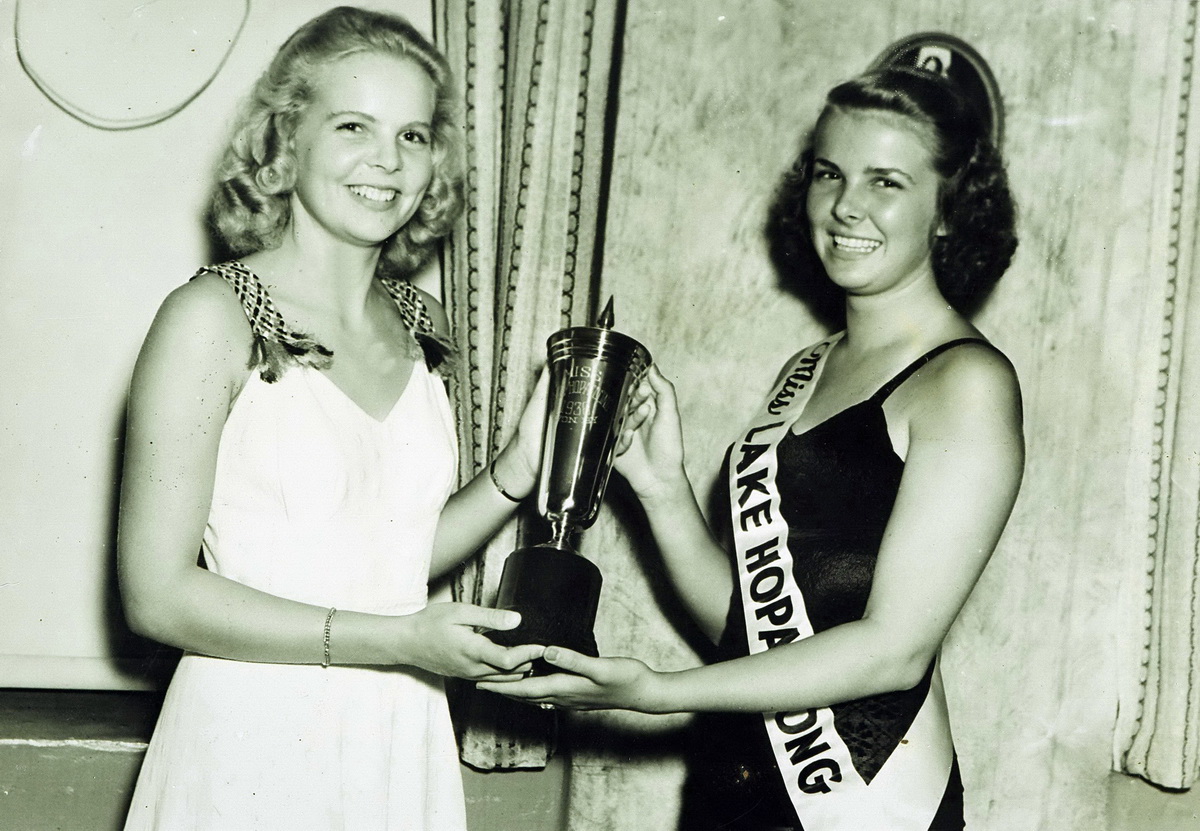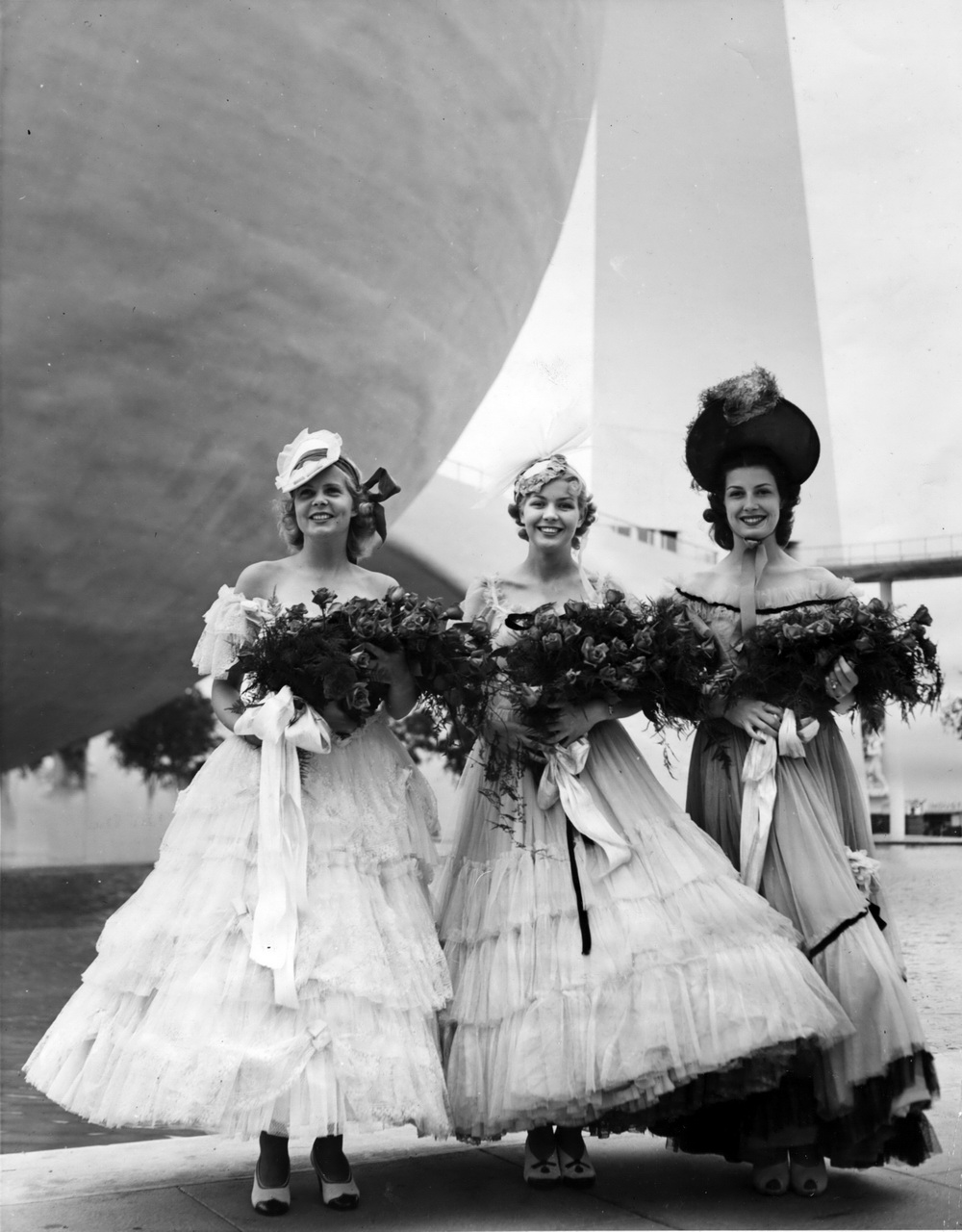 Bette did return home after the pageant to finish high school and went on to Centenary (then Junior) College in Hackettstown. She pursued a career, doing print advertisements for Beautyrest Mattress and working with Sandy Valley Grocery Company in Ashland, Kentucky, for five years as its Public Relations director and even appearing on a radio program the company sponsored.
Bette married William F. Moore, an engineer, in 1951. They lived in Greenwich, Connecticut and raised two children.  At that point, she was apparently content to leave her previous life behind and live away from the spotlight as Elizabeth C. Moore.  Her husband passed away in 1968 and in later years, Bette neither granted any interviews nor returned to Miss America events.  Her chaperone gave interviews over the years and indicated that they remained friends but did not keep in close touch.  For the past decade or so, the Lake Hopatcong Historical Museum has regularly communicated with Bette's daughter who kept us updated about her mother.
Perhaps this excerpt from a syndicated 1938 article by Ruth Millett best sums up Bette. "Stage-struck girls over the country wondered what she was thinking when she turned down vaudeville and night club offers for… the chance to go back to school…  But in the year since she became 'Miss America,' Bette has done a still more astonishing thing.  The 17-year old fitted right back into school life…she admitted 'I often do go to New York to pose for commercial photographers and several times I have endorsed products over the radio.'  But neither…interferes with the serious business of getting an education."
Bette Cooper will always be Lake Hopatcong's darling.