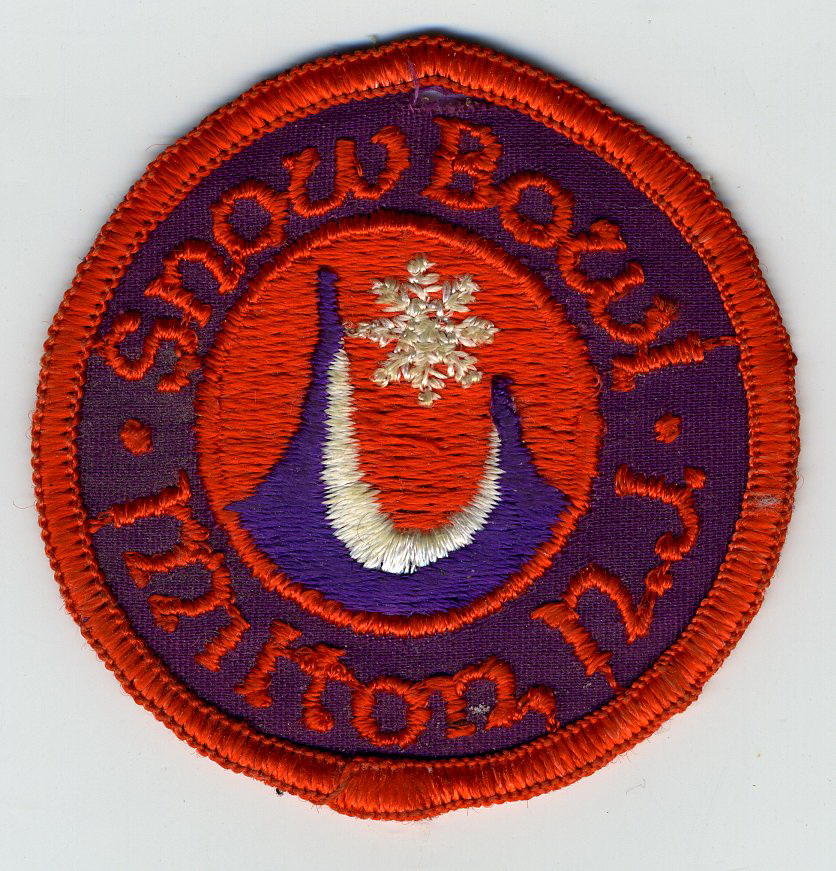 "The ski area… off Weldon Road, near Milton, was a very popular place during the winter. Not only residents in the area enjoyed the thrilling sport, but people                    flocked from far and wide – pros and amateurs and old and young. On Wednesday and Friday nights bright arc lights were turned on so that people who were                    too busy in the day time to enjoy the slopes could make use of the skiers' fairyland at night."                                                                                                          
Lake Hopatcong Breeze, Spring 1965
As you drive on Weldon Road to the Jefferson Township municipal building, library or high school you may notice a large hill just before the high school. From the mid-1960s to the mid-1970s this was the location of Snow Bowl, a ski resort which introduced many a baby boomer to the sport and provided a local alternative for families to ski at a reasonable cost.
Snow Bowl was the creation of Frank Johnson, a psychiatrist from the Princeton area who spent much of his childhood in Austria. Johnson envisioned a snow skiing locale within a short drive from New York City. As the January 17, 1965 New York Times reported, "a few years ago, the idea of setting up a ski area so short a distance from Times Square would have qualified as the joke of the decade. Metropolitan New York never has gained a name for its snow… The answer to the problem has been the snow-making machine… Here at Milton, only a 50-mile trip from the George Washington Bridge, is a new center, the Snow Bowl."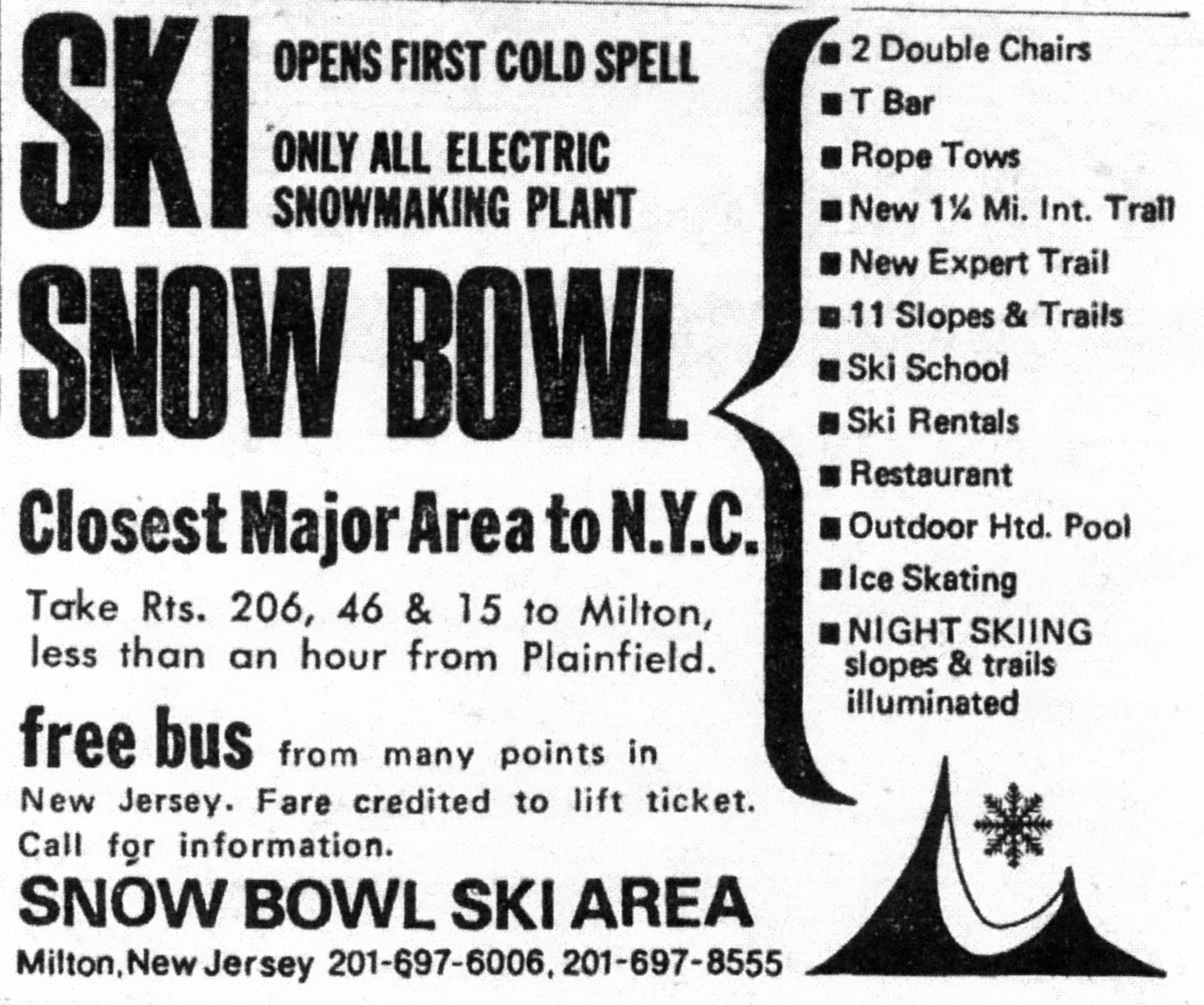 When it opened for the 1964-1965 ski season, Snow Bowl featured a single 470' vertical drop. Former Hopatcong Mayor Cliff Lundin recalls that when taken to Snow Bowl as a young skier that first year, the only way up the hill was to put your skis into the two lines of tracks in the snow, grab the rope, and hang on. By the following season, Snow Bowl had upgraded to three pull ropes and a T-Bar lift, and a major expansion in 1966 saw the addition of two double chairlifts (which purportedly could carry 6,100 skiers per hour to the top of Bowling Green Mountain), three new trails, more snowmaking equipment, and a 300' wide slope with a 14-degree grade built with novices in mind. A modern A-frame known as Horizon House was constructed on top of the mountain and included a ski shop, café and, on clear days, views of New York City. A three-level base lodge with lounges and a heated swimming pool was constructed on Weldon Road. The December 1966 issue of Skiing magazine reported that Snow Bowl "caters to a smaller and somewhat more relaxed crowd [than Great Gorge]. It should: Snow Bowl's president… is a psychiatrist. One of its more unusual features is a sprinkling of outdoor fireplaces where skiers can gather to warm their hands, toast marshmallows, and compare ids."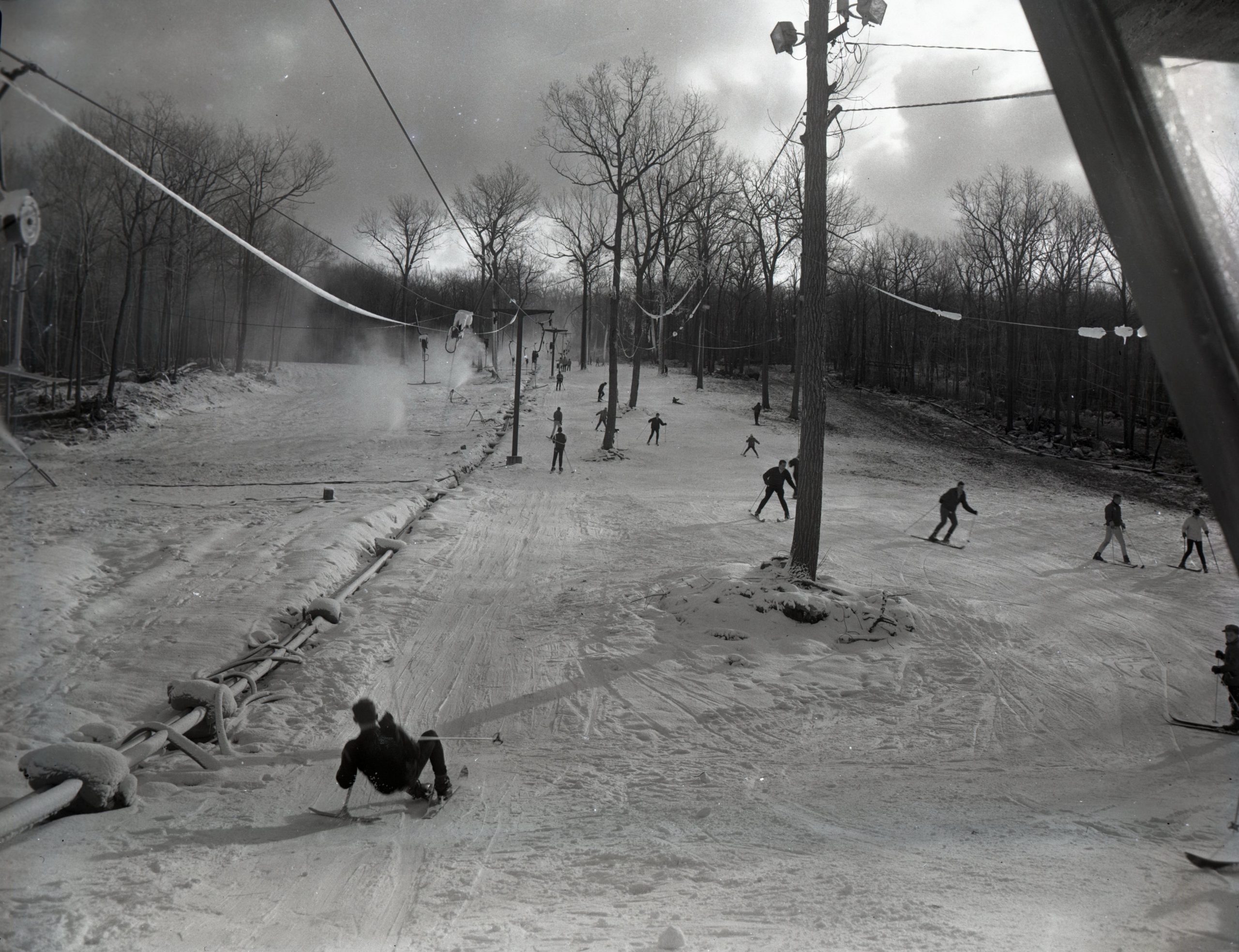 Expansion and enlargement were a constant through Snow Bowl's short history. By the 1968-1969 season the facility included a 2,600' double chairlift for intermediate and expert skiers, 1,400' double chairlift for beginners, three T-bars, two rope tows, a restaurant, outdoor heated swimming pool, and the Rusty Hinge Tavern, located in the basement of the lodge, which featured bands and dancing for post skiing relaxation. Six compressors made snow as soon as temperatures dipped below freezing. Trails were expanded and night skiing improved with the addition of new mercury vapor lamps. To top it off, tennis courts completed the previous summer were flooded to create a 100' x 100' ice skating rink.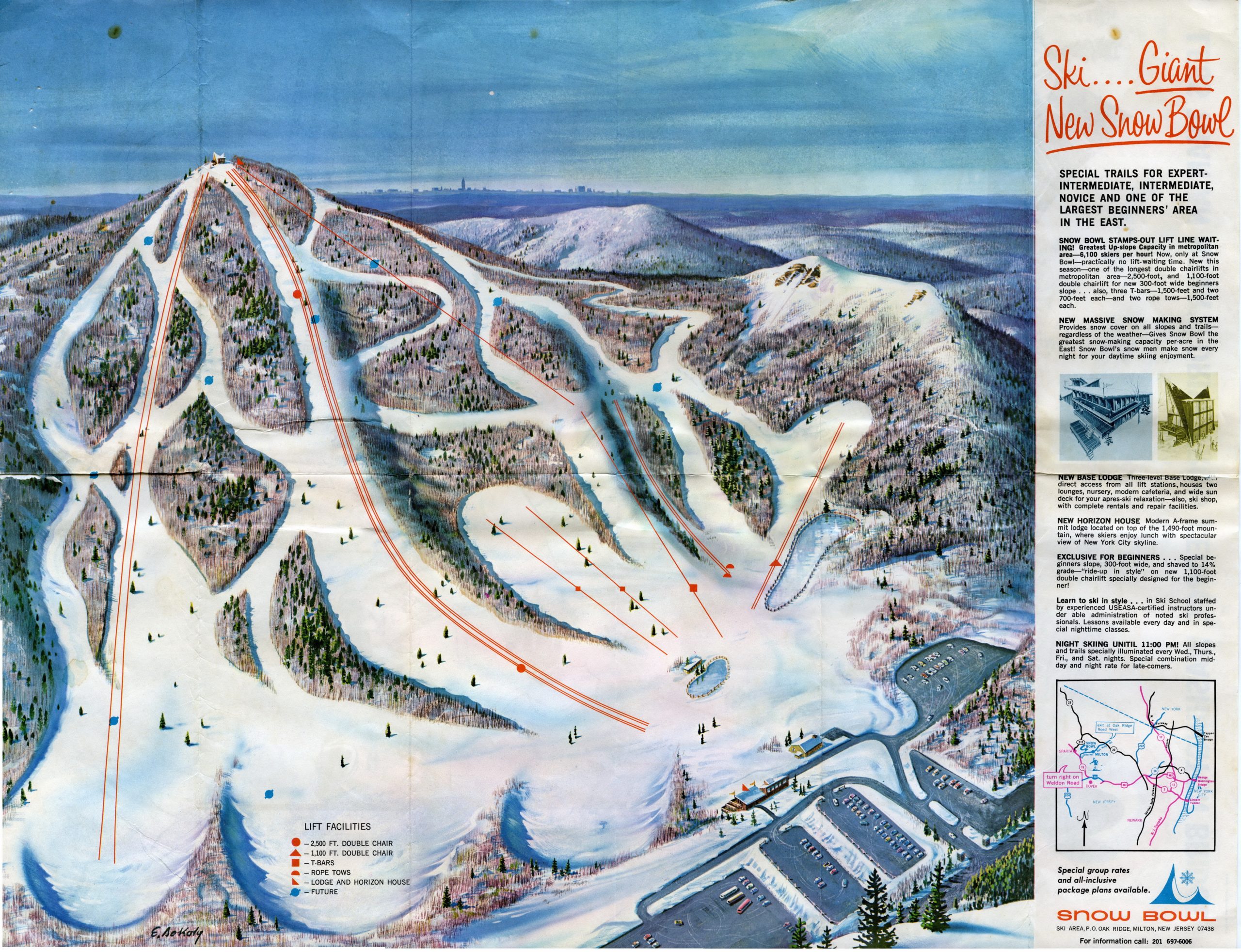 A winter carnival conducted in January 1969 featured a snow sculpture contest, crowning of a winter carnival queen, and figure skating. Snow Bowl had increased its vertical drop to 550' and now included one beginner, four intermediate, and one advanced trail, plus four cross country courses. The ski school employed ten full-time and 25 part-time instructors. The lift fee was $6.75 and skiers could get free transportation to Snow Bowl from the Port Authority bus terminal in New York! As the September 1969 issue of Skiing magazine reported, "the Snow Bowl isn't about to overshadow Sun Valley, or even Mt. Snow. What the area has going is almost instant access for skiers of the New York metropolitan area. Despite its modest vertical, the Snow Bowl has interesting, woodsy trails – primarily for those of intermediate persuasion. Facilities are more than adequate for the area's mission."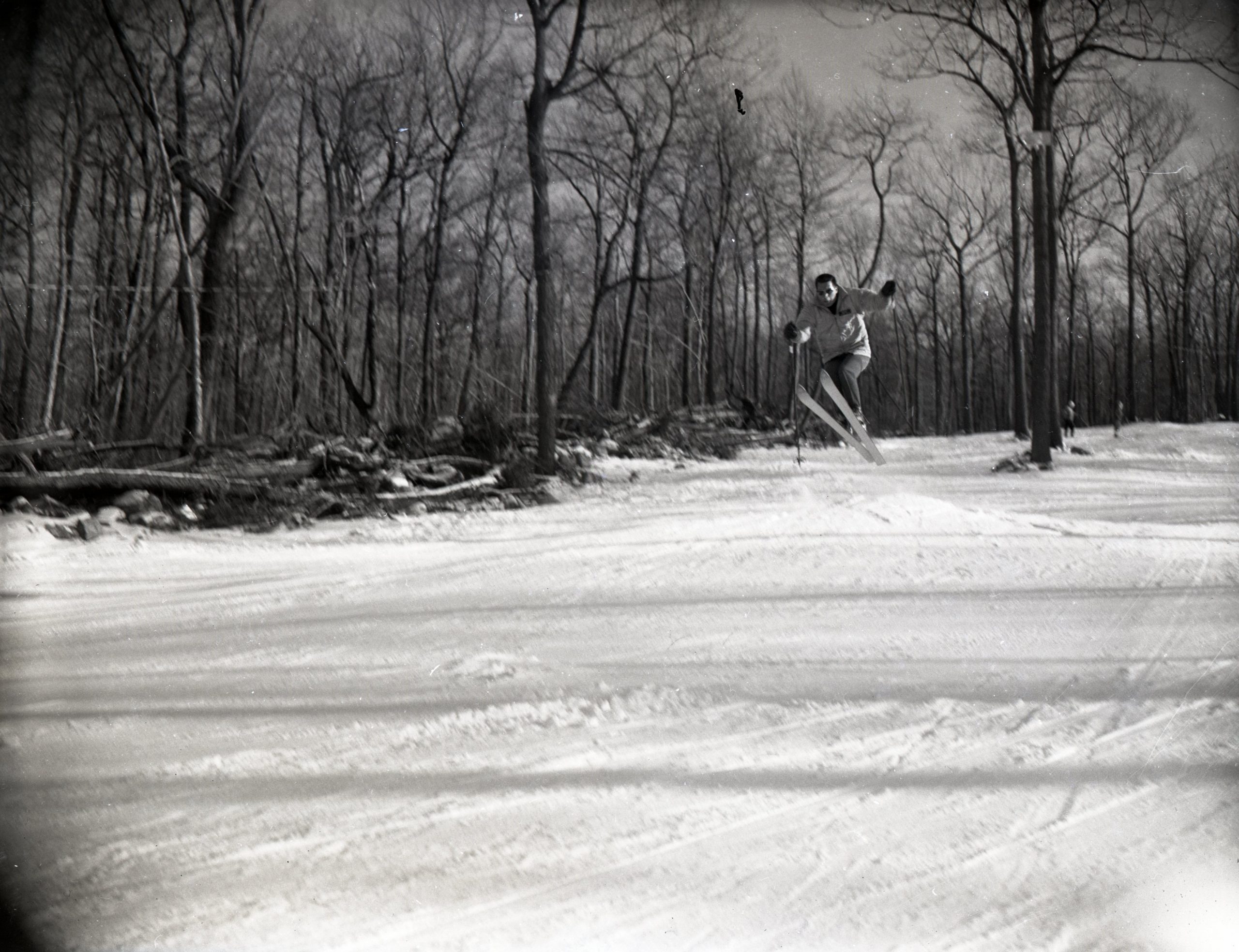 By 1970, Snow Bowl even extended its season past winter, catering to group outings and picnics, and offering tennis and public swimming.  In the summer of 1972, Snow Bowl was purchased by New-Tek-Nic Industries, which embarked on a reported half-half-million dollar project that included a major renovation of the base lodge and a facelift for the Rusty Hinge Tavern. Rental facilities were upgraded and a new building was added for the ski school, ski patrol, and first aid squad.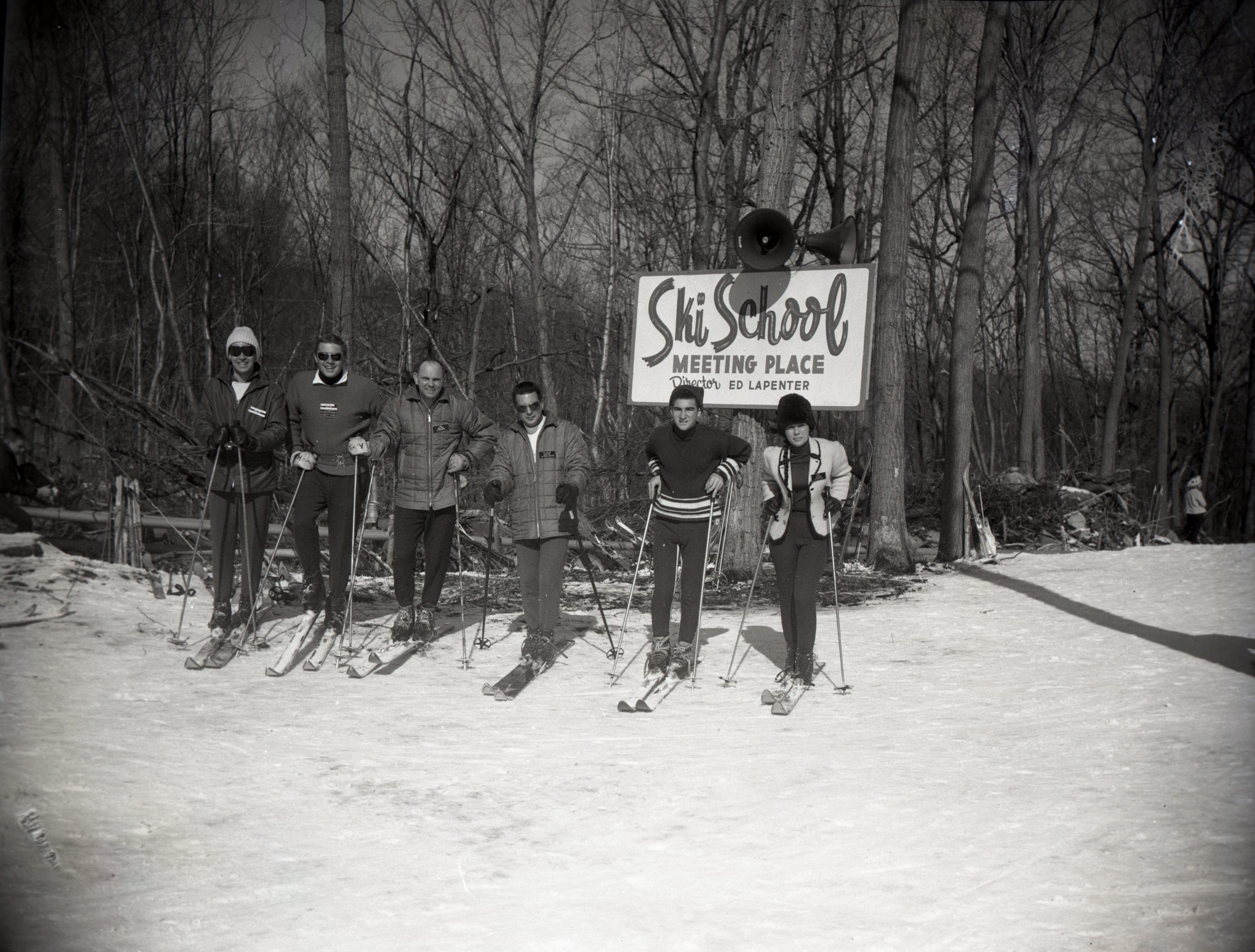 Mild winters in the early 1970s and the bigger terrain at Great Gorge and Vernon Valley made it difficult for Snow Bowl to compete, and the 1973-1974 season would be its last. Though press releases had already gone out for the 1974-1975 season, an unusually warm early winter and financial irregularities prevented Snow Bowl from opening. In 1976, while in bankruptcy, the facility was struck by vandals and fire, ending its run.
In anticipation for the season that never occurred, Skiing magazine published the following assessment of Snow Bowl in its January 1975 issue – "Not as great a vertical as Great Gorge or Vernon Valley, Snow Bowl is nevertheless among New Jersey's major ski areas by virtue of its many goings-on. From the time the Konditoria [restaurant] opens at 9 a.m. till the Rusty Hinge Tavern creaks closed at 3 a.m. the next morning, there's always something happening at Snow Bowl. Skiing begins at 8:30 weekends and holidays and at 9 on weekdays, and it continues nonstop until 11 p.m., seven nights a week. The multi-level lodge, the center of much of the area's activity, has almost as many restaurants as there are trails, as well as a ski shop and boutique. Skiers enjoy the wide, picnic table-bedecked sundecks and the swimming pool and tennis courts, particularly during mild mid-winter warm spells. Orange and purple chairs zip up the main slope complex… and novices remain untrammeled by the skiers descending from above."
In the ensuing years, the land which was once Snow Bowl has been incorporated into Mahlon Dickerson Reservation, the largest park in the Morris County Parks System. A few ruins of the old ski area can still be found on the property if you look carefully. However, it isn't hard to find locals with fond memories of Snow Bowl, a real ski resort just four air miles from Lake Hopatcong.