When discussing the greatest comedy teams of all time, the top three that are usually mentioned are Laurel and Hardy, the Marx Brothers, and Abbott and Costello. These men helped define comedy in America and around the world for much of the 20th century, and their influence is still felt today. One of these greats has an interesting Lake Hopatcong connection.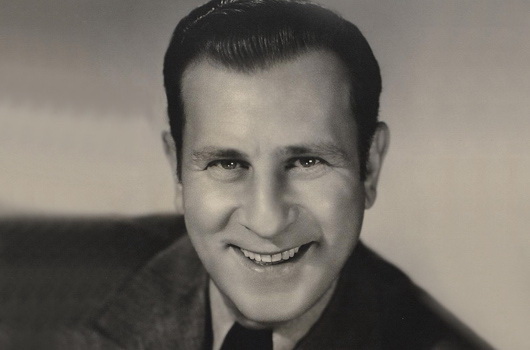 From the 1910s through the 1930s, Lake Hopatcong was a popular destination for vaudeville and burlesque stars, who generally had time off in the summer when many theaters closed. Within 90 minutes of New York City by train yet completely removed from the world of trouping, the lake provided a welcome respite for these performers after being on the road for most of the year. Some of the bigger stars stayed at hotels or bought cottages, while those earning a more modest living on the circuit were still able to find low cost rentals. The most popular spot on the lake for performers was the Northwood section of Hopatcong, which the Lake Hopatcong Breeze referred to as the "actor's colony."
Among the many performers who found their way to Northwood were Bud and Betty Abbott. William Alexander "Bud" Abbott was born in Asbury Park, New Jersey in 1895 to parents who had worked for the Barnum and Bailey Circus. As a child, Bud worked as a pitchman for Coney Island games and carnivals. After leaving school at the age of 14 he worked his way up in burlesque management from bookkeeping to managing the National Theatre in Washington, DC. Along the way Abbott refined his skills as a "straight man" – the member of a comedy team whose role is not to be funny but to ensure that his or her partner gets laughs. While working behind the scenes in burlesque, Bud met and fell in love with Jenny Mae Pratt, a burlesque dancer and comedienne who used the stage name Betty Smith. They quickly married and would stay together for the next 55 years, until Bud's death in 1974. During the early years of their marriage, Bud and Betty worked together as a Burns and Allen style comedy team, with Betty as the comedian. When Betty decided to stop performing Bud started working with other comics.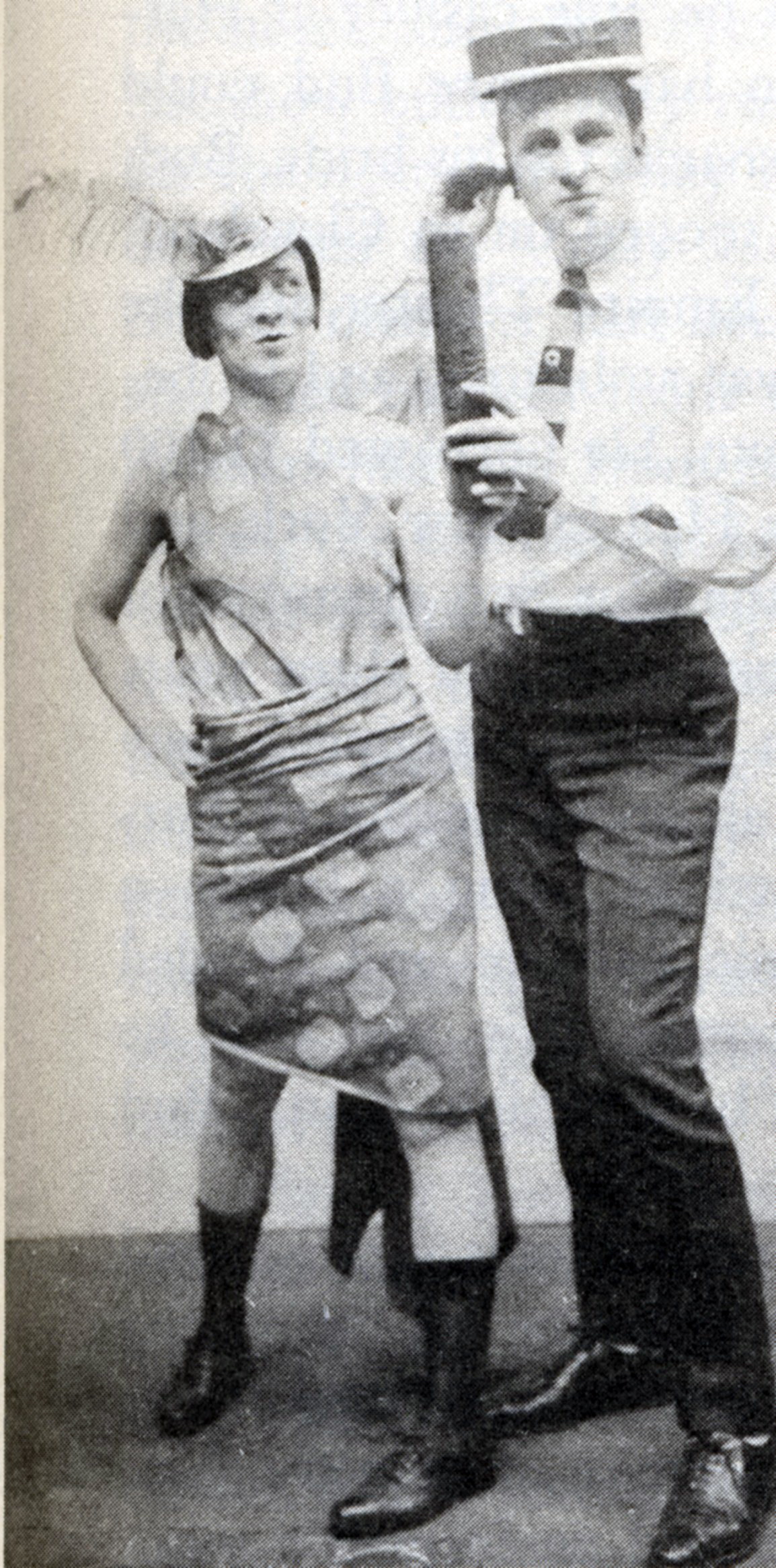 There are varying reports of how Bud Abbott happened to team with Lou Costello in 1936. They were each working with different partners when happenstance lead them to team for a few gigs, and audiences immediately liked the pairing. In 1938, the duo was very well received as headliners at Atlantic City's Steel Pier. This lead to bookings in Washington, DC and New York, which attracted the attention of Ted Collins, singer Kate Smith's manager and partner, who hired them for a guest radio appearance on the popular Kate Smith Hour. The feedback was so positive that they were signed as regulars for the next two seasons. It was on Smith's show that Abbott and Costello introduced "Who's On First?", which became their most famous routine and indeed one of the best known comedy sketches of all time.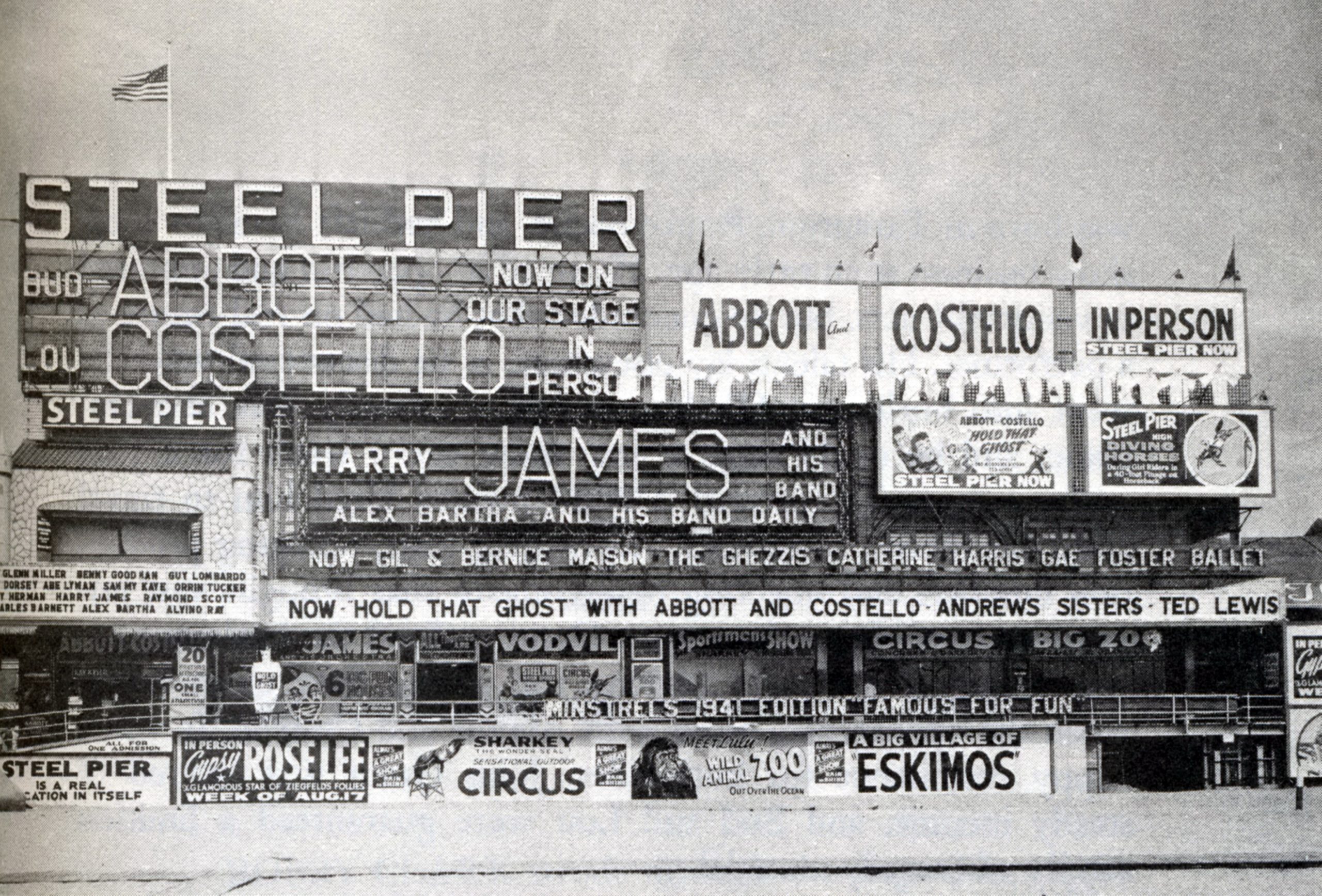 Their success on radio led Abbott and Costello to Broadway in June 1939. Teaming with Bobby Clark, Carmen Miranda and Gower Champion, the duo appeared in The Streets of Paris, a hit revue that brought them rave reviews and the attention of Hollywood. Their first film, One Night in the Tropics, was released in November 1940. The comics played minor roles but stole the picture with five of their classic routines, including an abbreviated version of "Who's On First?" The critical reviews and the public's reaction led Universal Pictures to sign the team to a two-picture deal. Their first starring film, Buck Privates, released in 1941 and featuring the popular Andrews Sisters, grossed a then company record $10 million. With this film Abbott and Costello became bona fide movie stars and the most popular comedy team in America. They starred in three dozen movies between 1940 and 1956, hosted their own radio program, and produced a half-hour television sitcom that Time magazine selected for its list of "100 Best TV Shows of All Time". The show aired from 1952 to 1954 and delighted baby boomers who grew up watching reruns.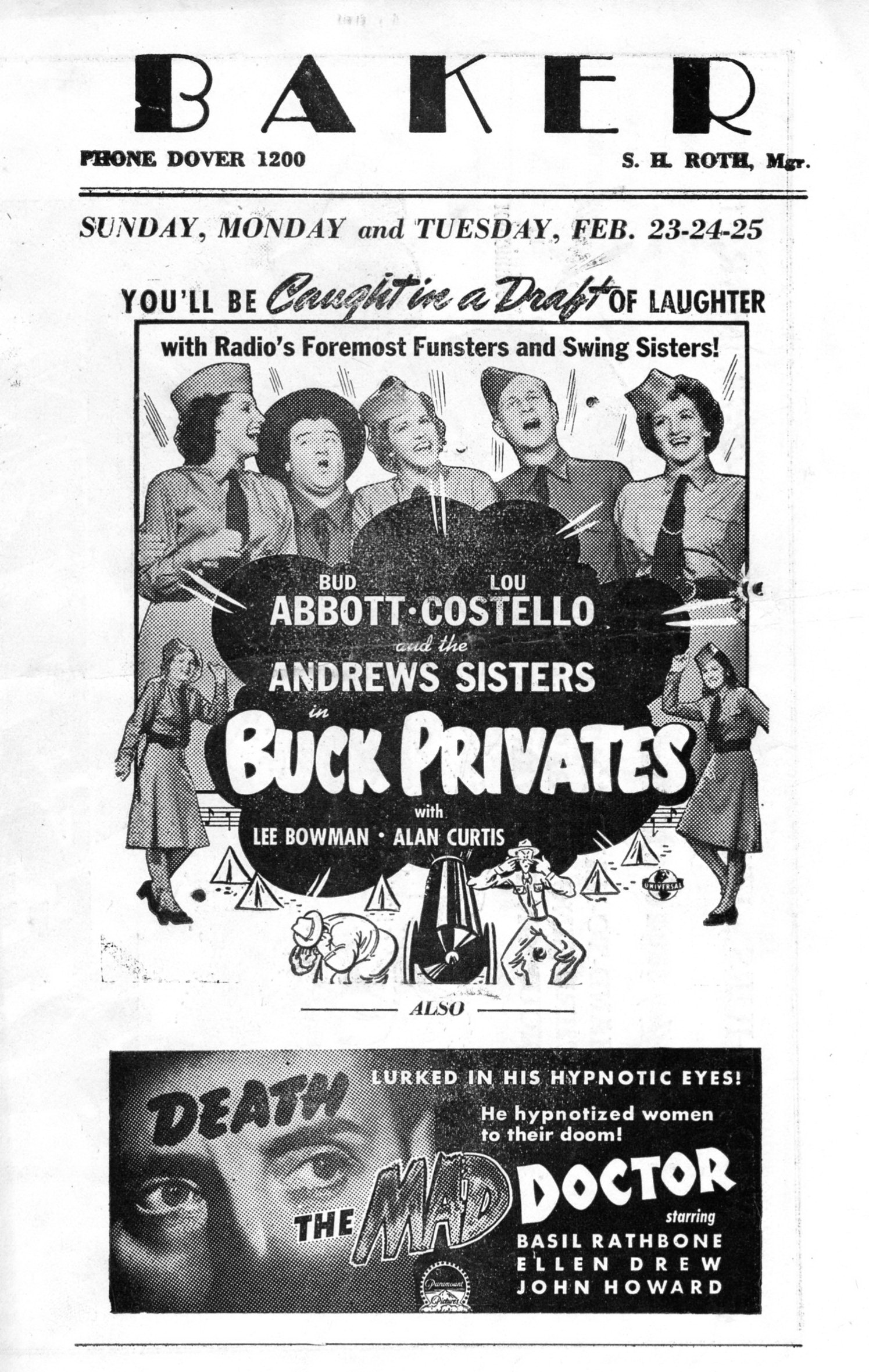 It was in the period just before Abbott and Costello hit the big time that Lake Hopatcong was a part of Bud and Betty Abbott's life. Though it is unclear when they first visited, they were definitely in Northwood each summer from 1933 to 1936. The Breeze referred to their rented cottage as "Abbott's Castle" (seen from the lake it was the house to the left of Glasser's Pavilion, widely remembered as the Northwood Inn and most recently Glasser's Seafood and Steakhouse). Bud's niece, Betty Abbott Griffin, remembers visiting her uncle and aunt at the lake and recalls that, though Bud never drove a car, he enjoyed piloting guests around the lake in his powerboat.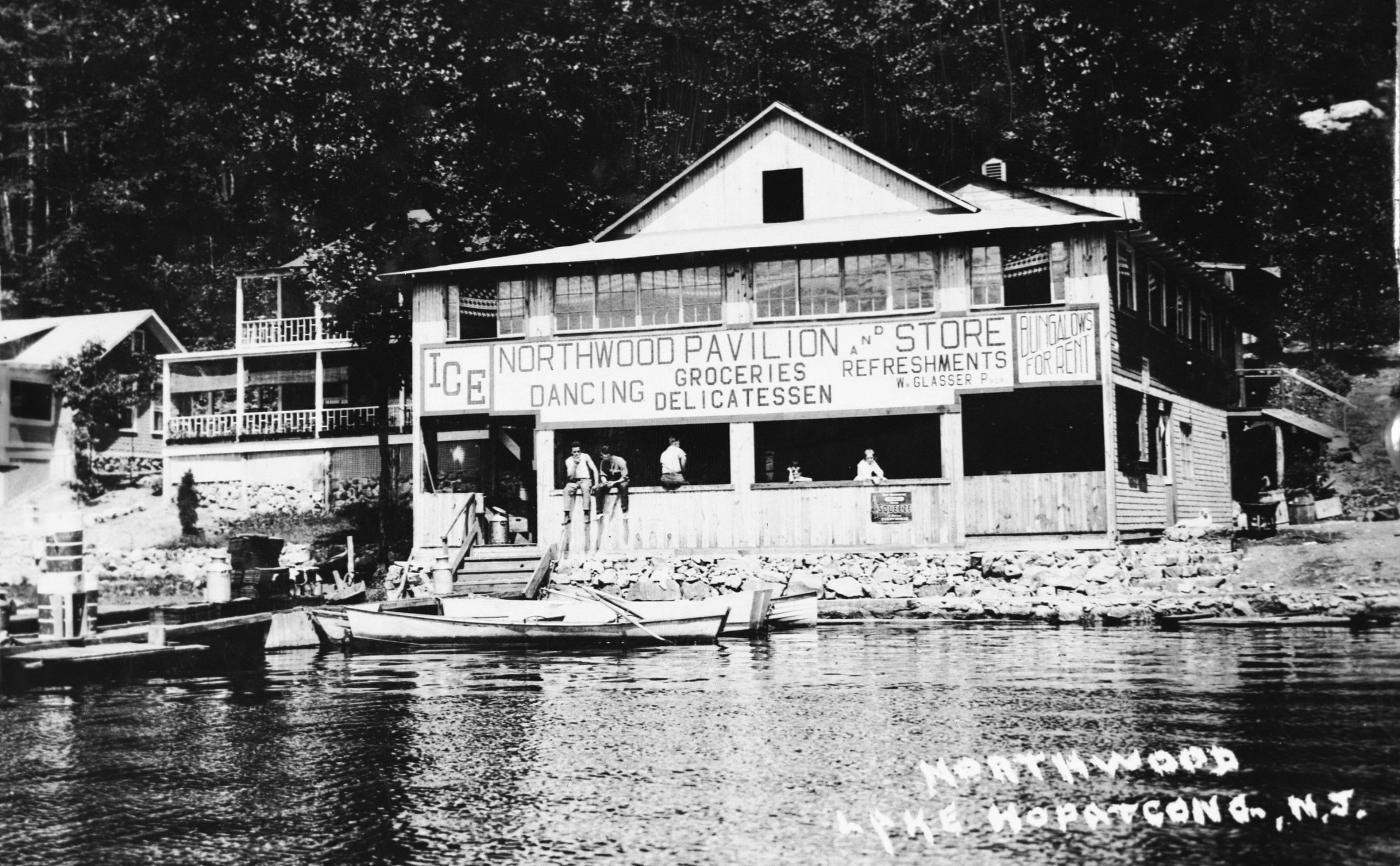 Summers in Northwood were a time for relaxing. A 1934 Breeze article reported that "all the women of Northwood celebrated Vinnie's [burlesque circuit, later Broadway actress, and long-time Northwood resident Vinnie Phillips] birthday in Thompson's garage on Monday night. It was strictly a hen party with two kegs of beer as the incentive. Late in the evening the party was crashed by none other than Charlie Thompson, Buddy Abbott, Bill Glasser and George Castlelane, all dressed as women, and what a gorgeous bunch they made."
During their time at the lake, the Abbotts, along with fellow entertainers, lent their skills to raise money for various local causes. Bud took the lead, emceeing the Northwood Kiddie Revues of 1935 and 1936, with Betty also performing. After reporting on July 11, 1936 that "Buddy Abbott and Betty had a summer run at the Steel Pier, Atlantic City, in the show, Let's Go", the Breeze also mentioned that Bud's sister "Babe Abbott certainly has a strong lucky charm. It allowed her to win every time at [Bertrand Island's] Nickle Night."
The Abbotts evidently stopped renting at the lake when Bud and Lou's act started to take off, but they did not forget their friends here. The July 1, 1939 Breeze reported that "Mr. and Mrs. Buddy Abbot of Abbott and Costello, the radio team on the Kate Smith Hour and members of the cast of "Streets of Paris" were guests of Mr. and Mrs. Harry Gerken, Jr., over the past weekend."  Gerken was a fellow entertainer with a house in Northwood.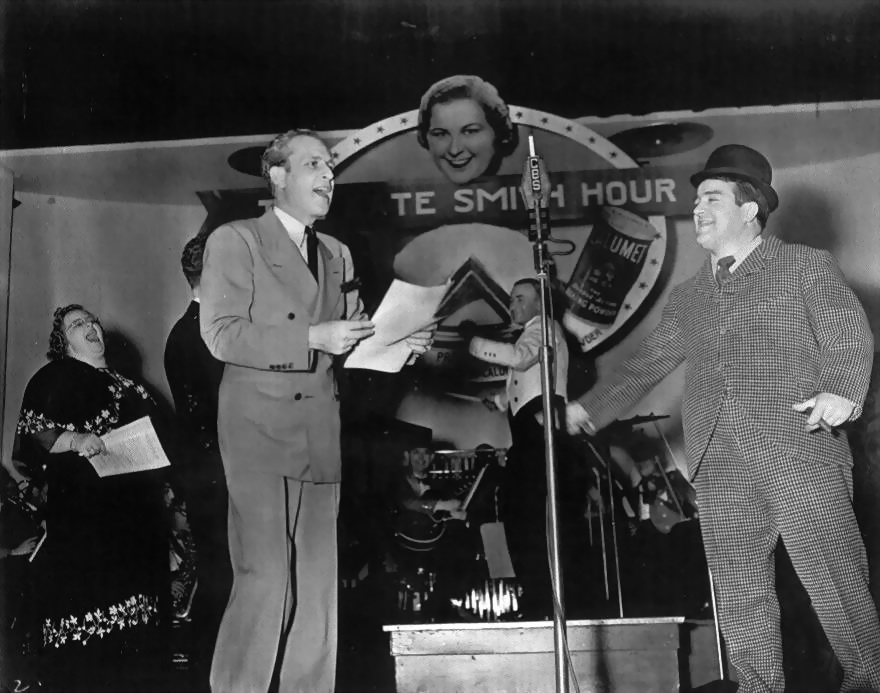 In 1940 when Abbott and Costello went to Hollywood to film their first movie, their wives both came to Lake Hopatcong. The July 20, 1940 Breeze reported that "Mrs. Lou Costello of Paterson, wife of radio comedian Lou Costello, and her two children Pat and Carol Lou, visited the Kings [entertainer Manny King, also of Northwood] for three weeks. They have just left on their way to the Pacific coast." Betty Abbott, joined by Bud's sisters Babe and Olive, spent much of the summer of 1940 at the lake.
Even at the height of Abbott and Costello's fame, Bud and Betty Abbott visited Northwood over "Decoration Day" (now Memorial Day) weekend in 1952, and the September 1953 Breeze noted that "Mrs. Jane Gerken of Northwood saw the Bud Abbotts off on the [Ocean Liner] United States about four weeks ago. The Abbotts will spend their vacation in Europe but we hear that they expect to try to cut it short so that they can try out the Gerken's new speed boat before Abbott and Costello are due in California to make more pictures."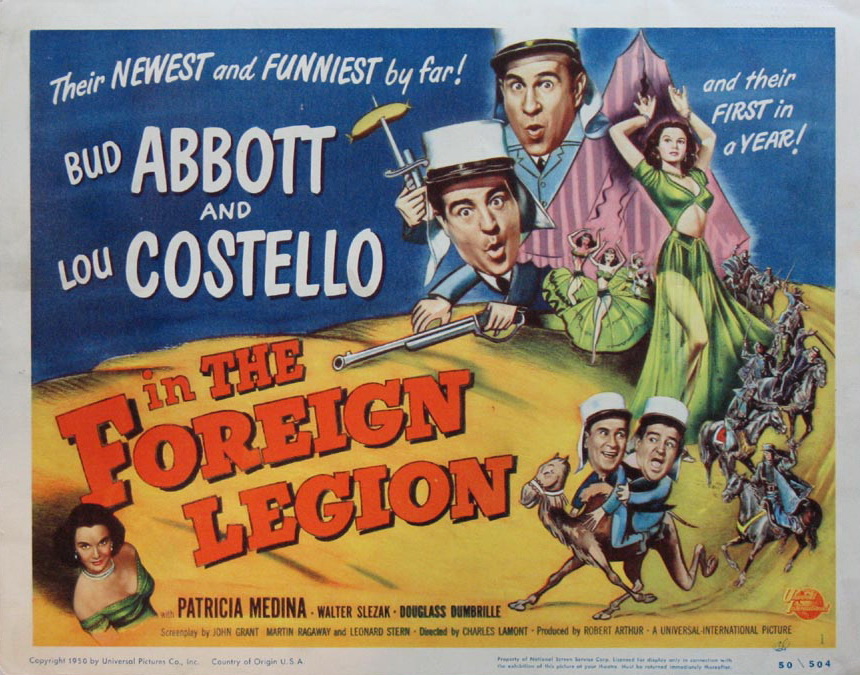 Harry Gerken and his wife became full-time residents of Northwood for the rest of their lives and stayed in touch with the Abbotts through Bud's death in 1974 (Betty died in 1981), thus ending the Abbott and Costello connection to Lake Hopatcong.